Our Staff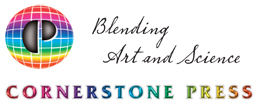 Staff, more than equipment, makes the difference on whether you have a pleasant experience with a printer. Getting the details right and getting it to you on time has everything to do with a talented, dedicated staff.
At Cornerstone we cultivate a spirit of service that values long term relationships. One of our keys to good service is low turnover. Long-term, loyal employees mean we learn and retain each of our customer's needs and nuances.
Some of the talented people you will work with at Cornerstone Press are listed below. Just click on the name to access their e-mail address.